After a successful presentation at the Control 2015 Mr. Santos was also this year won by the DGQ again on a current topic to speak at the Control. To the topic "Risk and process oriented auditing: A method for sustainable quality improvement" the room was so filled that for the last participants the only place to sit on were the tables.
To the questions:
Why should one do risk oriented audits?
How do I fit in the risk approach in my audit?
Which advantages brings the risk assessment and representation in the audit?
could Mr. Santos, also a trained risk manager to ONR 49001 / ISO 31000, not only give answers, but also talk about his practical experience in this area.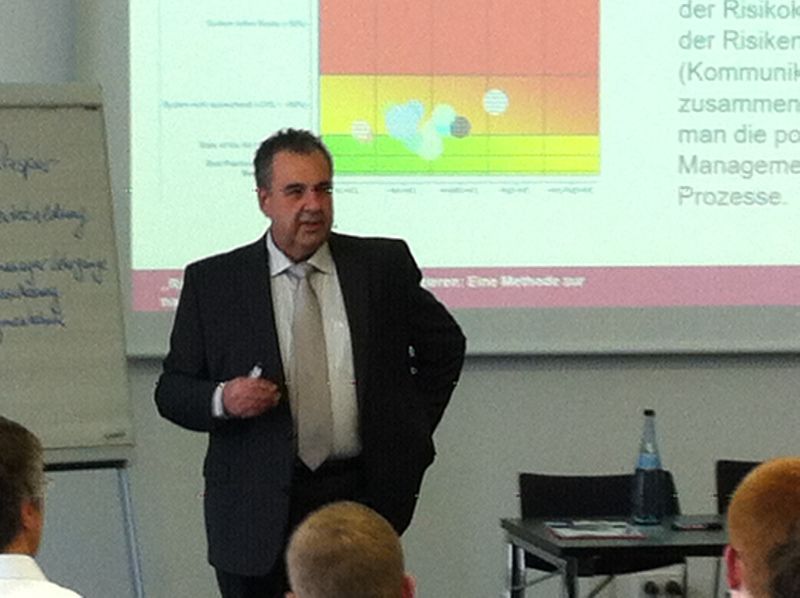 The Risk- and Process oriented Audit System (RPAS) is being developed by the Ingenieurbüro MCS GmbH since 2014 and is being used world wide for audits for various customers in the automotive industry.
Here the system RPAS rates not by major and minor deviations, but based on performance levels. These performance levels are displayed in a risk combination matrix and show potential risks.
If you have questions, or if you want to receive more informations, please talk to us or contact us by email.